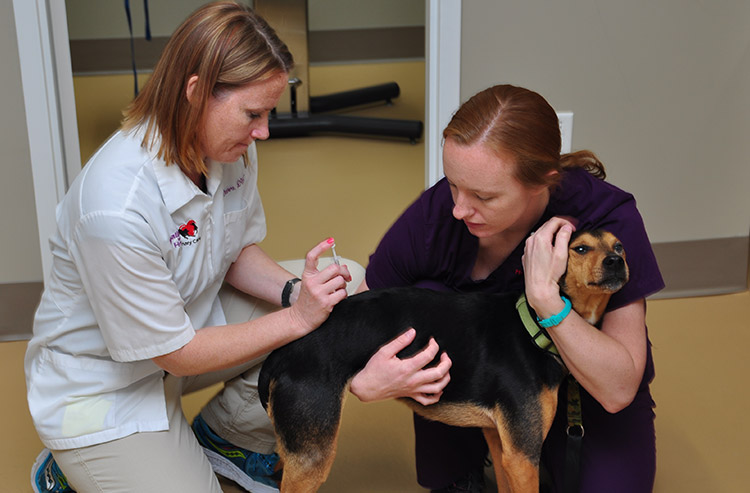 Your Pet will Receive A Customized Vaccination Plan Tailored to their Needs at Healing With Heart
Vaccines are one of the best ways to protect your pet against serious diseases. If your pet is interacting with other pets, it is especially important that your pet—and the other pets—have been administered the appropriate vaccines. Most trainers, boarding facilities, and grooming professionals require that your pet is up-to-date with their core vaccines to prevent the spreading of illness and disease to other pets. Your boarding facility may also requiring vaccines to guard against canine influenza.
At Healing with Heart Veterinary Care, we do not believe in a one-size-fits-every pet vaccination plan. Each pet is unique in many ways, and their vaccination plan should reflect that. We recommend titer testing for vaccines the Distemper and Parvo viruses. We build a vaccination plan and schedule based on your pet's age, breed and size, medical history, lifestyle and environment, current health condition, and much more.
Dr. Deavers will discuss your pet's lifestyle and risks during your pet's wellness exam to gain a better understanding of the appropriate vaccine plan for your pet.