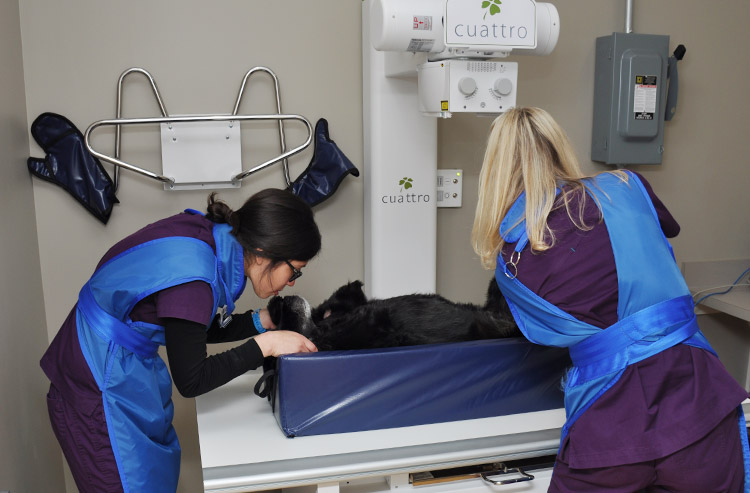 Healing With Heart Veterinary Care offers the PennHIP method of evaluating dogs for the development of osteoarthritis secondary to a condition called Canine Hip Dysplasia. Dr. Deavers is certified to perform PennHIP evaluations. She is among a limited number of veterinarian in this region that are certified to perform this service.
The PennHIP method of evaluation is considered the to be the most accurate tool to predict the development of arthritis. It involves taking multiple images of a dog's hips in different positions while under anesthesia to determine if they are at risk for developing this debilitating condition. This is the gold standard for developing a good breeding program, and it is also used to help select diets and proper supplements to aid in our pet population.
We are happy we can provide this service to our clients.
For additional information PennHIP evaluation and certification, please visit this PennHIP website.