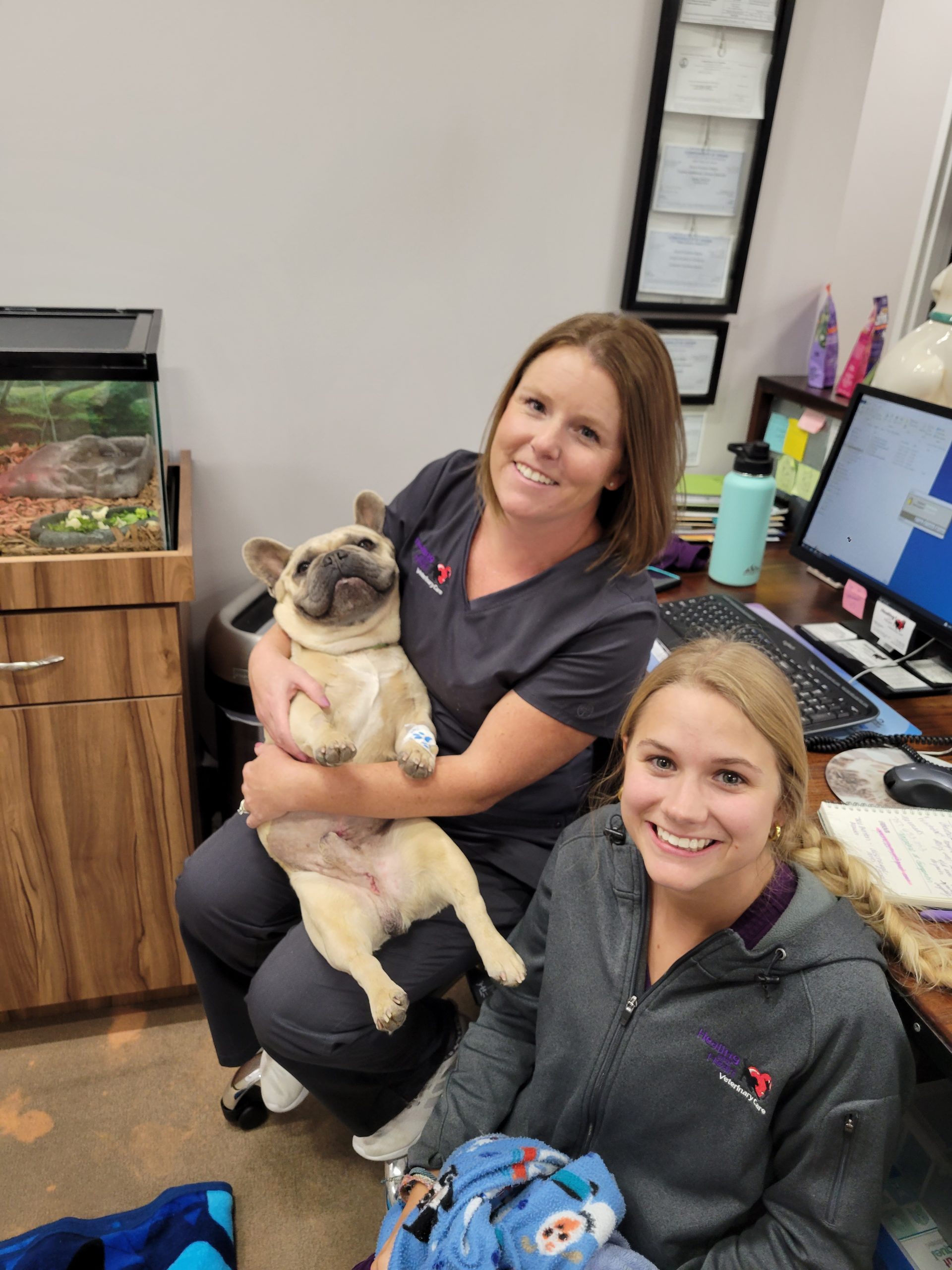 At Healing With Veterinary Care, we are strong proponents of proactive wellness care for your dog. Dogs cannot tell us how they feel and many dogs do not show any outward signs of illness. A wellness exam allows us to help you determine your pet's overall health as well as to detect serious medical conditions early, when treatment options are more helpful and less costly.
A Word About Vaccines
Vaccines are one of the best ways to protect your dog against serious diseases. At Healing With Heart, we do not believe in a one-size-fits-every pet vaccination plan. Each pet is unique in many ways, and their vaccination plan should reflect that. We understand a lot of owners are concerned about over vaccinating so we offer distemper/parvo virus titers to determine if a distemper vaccination is necessary. Dr. Deavers will discuss your pet's lifestyle and risks during your dog's wellness exam to gain a better understanding of the appropriate vaccine plan for your dog.
An Annual Wellness Exam for Your Dog includes:
Complete Physical Exam and Consultation
Vaccinations
Fecal analysis/deworming as needed
Intestinal Parasite Screening
Heartworm Testing
Blood Testing
Nutritional Needs Discussion
Weight Management
Annual wellness exams allow us to keep your pet healthy through vaccine-titers, needed vaccines, heartworm testing, parasite protection, and nutritional counseling. Your observations and wishes are a large part of the custom wellness plan best suited for your dog based on their unique needs, including breed, age, lifestyle, medical history, and current medical health. Please give us a call today to schedule a wellness exam for your dog.