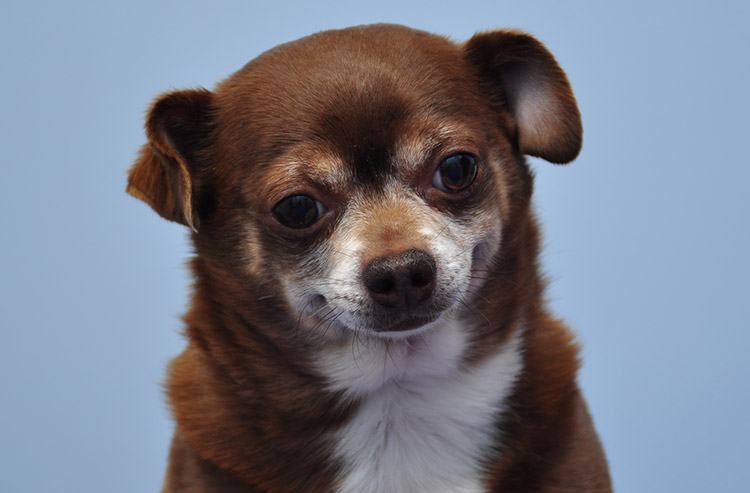 Aging happens to all of us, but our dogs age seven times faster than humans. When your dog reaches their "senior" years, we believe it is critical to intervene and catch health issues early through proactive, specialized bi-annual senior care exams and diagnostic testing. These bi-annual exams can help us identify diseases in their early stages and make changes in their daily care to improve their quality of life and extend your time together. The best time for you to begin your dog's senior care program is before age-related conditions begin. Together we will manage your senior dog's good health, vitality and increase his or her well-being.
How do you know if your pet is considered a "senior"?
We consider your dog to be a senior at the age of 7. However we recognize that aging can vary based on lifestyle, breed, and medical conditions. Dogs are very similar to people, as they age, health issues may develop and they will often go unseen until the disease becomes end stage. Kidney and Liver disease are the most common diseases in our older patients. The signs of these diseases can look like normal aging to owners and are often overlooked until they are in the late stages. This is why we recommend annual blood screenings to find disease before our dogs are showing signs of illness.
Senior Dog Wellness Care
Your dog requires more intensive medical care as they age. We recommend semi-annual senior care exams which involves a comprehensive analysis of your dog's overall healthy. During these exams, we will discuss any nutritional changes your dog may need, supplements they may need for joint health, and exercise recommendations for senior dogs.
Your senior dog exam will include:
A comprehensive senior pet physical exam and consultation
Blood work, urine, and fecal analysis are recommend for our senior patients. More extensive testing may be recommended if warranted.
We discuss any changes you've noticed with your dog in behavior, such as difficulty getting up, changes in sleep patterns or lapses in house training.
Nutrition and weight management counseling. Knowing your pet's ideal weight will help you keep them slim. Extra weight on our dog's joint increase the incidence of arthritis and other health problems we will discuss at the exam.
Recommendations for regular exercise.
If your pet is exhibiting any of these common signs of geriatric disease, please call us for a senior wellness exam:
Vomiting
Diarrhea or constipation
Weight Loss/gain
Loss or decreased appetite
Increased thirst or urination
Lethargy
Inappropriate urination or defecation (indoors)
Limping
Difficulty rising, walking or climbing stairs
New lumps or bumps
Foul breath
Eye or nose discharge
Wounds that are not healing
Confusion, disorientation, anxiety or changes in sleep patterns
Any other sudden or progressive change you note in your pet's attitude or behaviors
It is never too early to talk to us about senior dog care. Providing your dog high-quality preventive medicine throughout your dog's lifetime and knowing the facts are the best way to ensure happy and healthy golden years for you and your dog. Early medical detection and treatment of diseases in your senior dog can only be accomplished through regular examinations and screening tests. Please give us a call today to schedule an exam for your senior dog.