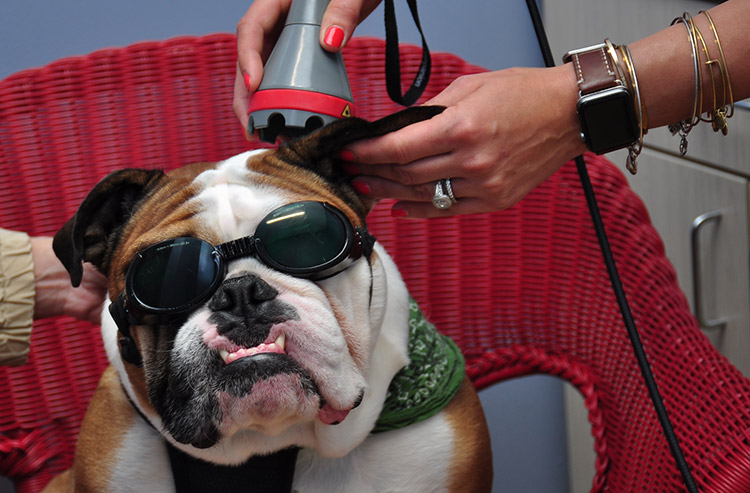 At Healing with Heart Veterinary Care we believe in utilizing the body's own amazing regenerating response to heal inflammation. This is why we love the therapy laser. Many people still have not heard of this amazing therapy available to our companion animals.
The Companion laser is a class IV laser that is used for many types of inflammation. It is most commonly used for arthritis, but because it targets inflammation which is at the root of almost all diseases its uses are innumerable.
Laser Therapy is an FDA-cleared treatment that reduces inflammation which in turn reduces your pet's pain. Laser Therapy is effective in treating acute pain, chronic conditions, and post-operative pain.
Laser therapy treatment is a safe, painless and effective way to relieve pain in our companion animals. Treatments typically last 3-10 minutes depending on the illness we are treating.
Patients with chronic diseases, such as joint disease or chronic ear infections exhibit clinical improvement after 3 to 5 treatment sessions. Despite short treatment times, laser therapy treatments initiate a healing process that continues to actively reduce inflammation for up to 24 hours after treatment. The laser works by stimulating your dog's cellular activity to heal itself. This is why we love the laser.